On the hunt for an exceptional Bracken Ridge Gym or North Brisbane Gym? Your search ends at TGM GYM – the pinnacle of 24-hour fitness experiences in Bracken Ridge! We are devoted to delivering nothing less than the most outstanding fitness journey for all our members.
Established in 2013, our Bracken Ridge gym has been an integral part of the community, offering cutting-edge equipment and top-notch amenities to elevate your fitness pursuits. With our 24-hour access, we cater to early birds and night owls alike, ensuring you can seize every moment to work towards your goals.
Under the passionate ownership of fitness enthusiasts Josh and Kirra, TGM GYM is a realm where dreams transform into reality. Josh's decade-long experience in the fitness industry makes him an unrivaled guide in weight loss, muscle gain, and nutrition. Meanwhile, Kirra's customer service and policing background infuse the gym with an unwavering commitment to your well-being.
Our fitness sanctuary is equipped with treadmills, ellipticals, weight machines, free weights, and more – all ready to propel you to new heights in our 24-hour fitness centre. Not to mention, we take your comfort seriously – our amenities include toilets, showers, and air conditioning, ensuring your workouts are not only rewarding but enjoyable. Plus, with ample car parks, your arrival is stress-free.
Beyond the physical realm, TGM GYM blossoms as a vibrant community that thrives on camaraderie and support. Our experienced staff curate an all-encompassing journey, featuring personalized diet plans, training programs, 6-week weight loss challenges, personal training, coaching, invigorating group classes, and more! Your path to fitness excellence is here, waiting for you to embrace the adventure.
So, if you're in pursuit of a Bracken Ridge gym or North Brisbane gym that promises unmatched fitness and community experiences, behold TGM GYM – your destiny for an extraordinary 24-hour fitness centre. Step inside today and unlock the mystery of why we stand as the unrivaled premier destination in Bracken Ridge.
No need to wait any longer – dive into the frenzy and embark on a fitness adventure that knows no bounds! Let TGM GYM guide you towards triumph!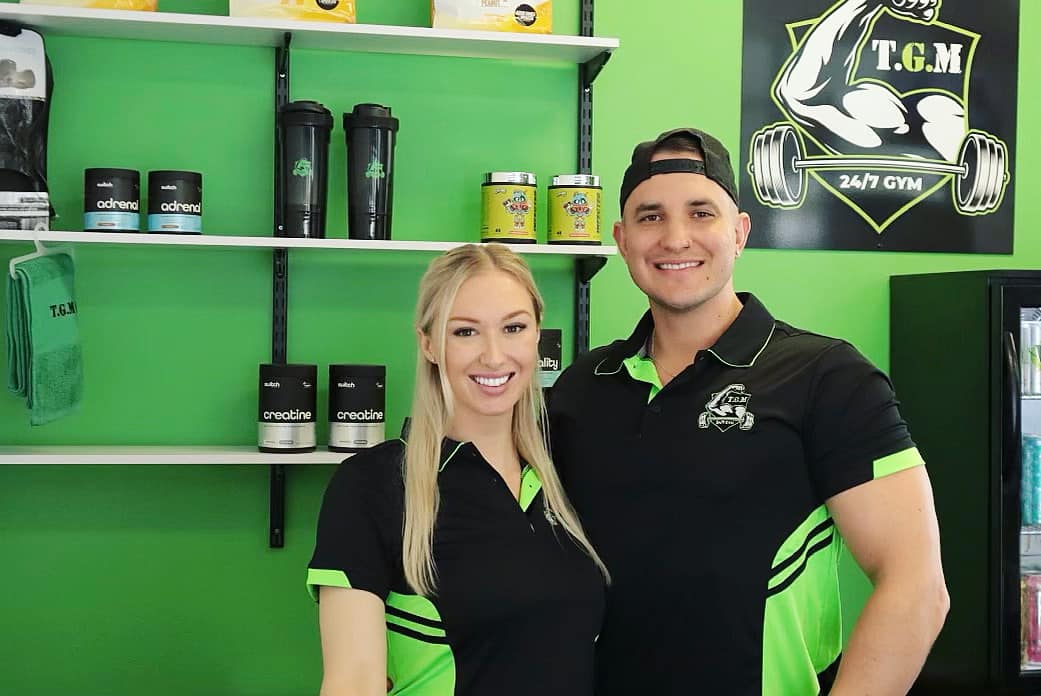 Introducing Josh, the powerhouse fueling the fire of fitness and determination at TGM GYM. While weaving his way through a multi-faceted journey, Josh's path took a unique and inspiring route. Simultaneously delving into fitness studies and honing his skills in cabinet making, Josh mastered the art of balancing his passion for health with his knack for craftsmanship.
For nine years, he effortlessly melded the worlds of cabinet making with his role as a dedicated Personal Trainer, training clients before and after the clock struck five.
Josh's relentless pursuit of knowledge led him to tread the halls of numerous gyms and collaborate with esteemed coaches across the fitness landscape over the past 13 years.
A turning point in his journey saw Josh embark on a different path, spending three years as a FIFO worker in the mines. Remarkably, he managed to uphold his fitness goals, even preparing for bodybuilding competitions while navigating the challenges of subterranean toil.
In 2022, driven by his unwavering passion and desire to be present with his family, Josh took a bold step, alongside his wife Kirra, to acquire TGM GYM. Today, you'll find Josh at the heart of the action, coaching and inspiring clients to reach their fitness zenith. His journey showcases not only his commitment to the industry but also his indomitable spirit and unyielding dedication to transforming lives. TGM GYM thrives under Josh's guidance, reflecting a captivating narrative of perseverance, adaptability, and a profound love for fitness.
Meet Kirra, the dynamo behind TGM GYM's vibrant energy and unwavering dedication. With a fascinating journey that began as a Constable for QPS, Kirra took a leap into a new chapter by pursuing Nursing. Graduating with her Nursing degree in 2022, she set her sights on acquiring TGM Gym alongside her husband Josh.
Passionate about health and fitness from the get-go, Kirra has been a fitness enthusiast since the age of 16. From those early days of training, she's transformed her passion into a thriving venture, devoting her time to manage TGM GYM. But that's not all – Kirra effortlessly juggles her roles, from steering the gym ship to spending quality moments with her kids. Amid it all, she continues her own fitness odyssey, proving that being a health enthusiast is a way of life.
Kirra's zest for life, coupled with her dedication to wellness, infuses TGM GYM with a vibrant spirit. Her journey from law enforcement to nursing to owning a fitness haven reflects her ability to fearlessly embrace new challenges. With Kirra at the helm, TGM GYM isn't just a gym; it's a reflection of a dynamic, fun-loving, and fitness-driven soul who embodies the very essence of a well-rounded life.